Carriage of Goods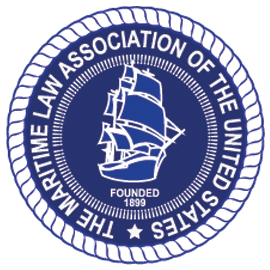 Standing Committee
Public Committee
active 6 hours, 6 minutes ago
Studies court decisions and regimes of law covering the allocation of risks of cargo at sea and in intermodal transportation, including, e.g., the Carriage of Goods by Sea Act, the Rotterdam Rules, Hague Rules, Visby Amendments drafted by the Comité Maritime International, the 1978 Hamburg Rules Convention, as well as various other international agreements and transportation regimes of trading partners of the United States; tracks developments in subjects related to property transport and logistics chains, including utilization of autonomous carriage systems, bills of lading, letters of indemnity, e-commerce, and detention and demurrage considerations; with publication of a newsletter on current developments.
Chair: MARK E. NEWCOMB
Vice Chair: BRIAN P.R. EISENHOWER
Secretary: KRISTIE H. THOMPSON
Board Liaison: WILLIAM ROBERT CONNOR, III
MLA President: BARBARA L. HOLLAND
MLA First Vice-President: GRADY S. HURLEY
YLC Liaison: KATHERINE CHRISTODOULATOS
[Help: Committee Chair Website Instructions | Document Upload Help for Members ]
Announcements
On this page, you'll see announcements that committee chairs and voting members have left for the committee.
As voting member in Carriage of Goods, you can post announcements to the committee's activity stream.
SUSAN M. DORGAN posted an update in the committee Carriage of Goods 7 years, 7 months ago

Dear All,

In just a few weeks we will be getting together and I wanted to share with you a description of who and what you can expect at the Joint meeting we are having wit the CMI Rotterdam Rules IWG. Please see below description.

In addition, I anticipate that our panel will qualify for two CLE credits.

MLA Carriage of Goods by Sea Committee…[Read more]