Maritime Bankruptcy and Insolvency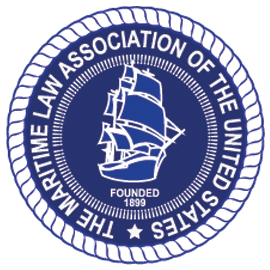 Standing Committee
Public Committee
active 1 week, 1 day ago
Reviews, monitors and reports on legal developments concerning the interplay of maritime and bankruptcy jurisdiction; studies the effects of bankruptcy on the enforcement of mortgage liens and maritime liens and remedies; monitors and comments on the effect of proposed changes to the U.S. bankruptcy code and rules as they pertain to maritime rights, remedies and financing structures; monitors shipping bankruptcies and related cross-border insolvency issues and reports to the Association on developments and trends; and considers and reports on matters unique to the restructuring and workout of debt structures in shipping.
Chair: NEIL A. QUARTARO
Vice Chair:
Secretary: ROBERT J. GAYDA
Board Liaison: EDWARD J. POWERS
MLA President: BARBARA L. HOLLAND
MLA First Vice-President: GRADY S. HURLEY
YLC Liaison: NICHOLAS W. DUGDALE
[Help: Committee Chair Website Instructions | Document Upload Help for Members ]
Announcements
On this page, you'll see announcements that committee chairs and voting members have left for the committee.
LAWRENCE RUTKOWSKI posted an update in the committee Maritime Bankruptcy and Insolvency 6 years, 2 months ago

For your guidance, we now have a subject for discussion at our Fall meeting in Napa. A formal agenda will follow but our member (and my colleague) Robert Gayda will address Judge Brendan Shannon of the U.S. Bankruptcy Court for the District of Delaware decision regarding the enforceability of an Stipulated Loss Value provision in the Tidewater…[Read more]