Offshore Industries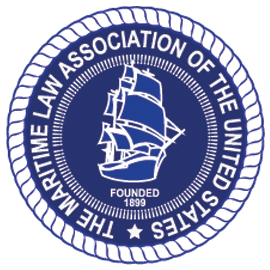 Standing Committee
Public Committee
active 3 weeks, 4 days ago
Reviews, discusses and reports on all matters related to maritime operations in the domestic offshore industries, including federal and state jurisprudence, administrative law, legislation, and regulations from U.S. Coast Guard, Environmental Protection Agency, Customs, Minerals Management Service, Maritime Administration, National Transportation Safety Board, the Labor Department, and state and local government agencies.
Chair: SALVADOR J. PUSATERI
Vice Chair: E BARRETT HAILS
Secretary: LOCKE LORD
Board Liaison: GRADY S. HURLEY
MLA President: BARBARA L. HOLLAND
MLA First Vice-President: GRADY S. HURLEY
YLC Liaison: JEANNE L. AMY
[Help: Committee Chair Website Instructions | Document Upload Help for Members ]
Announcements
On this page, you'll see announcements that committee chairs and voting members have left for the committee.
As voting member in Offshore Industries, you can post announcements to the committee's activity stream.
WILLIAM J. RIVIERE posted an update in the committee Offshore Industries 2 years, 10 months ago

Dear committee members,

I hope this email finds you all well and in good spirits.

The Offshore Industries Committee will host its Spring 2020 meeting virtually utilizing the Zoom media platform on Thursday, April 23, 2020, starting at 1:00 p.m. Eastern / 12 noon Central time. The meeting is scheduled to last approximately one and a half…[Read more]