Practice and Procedure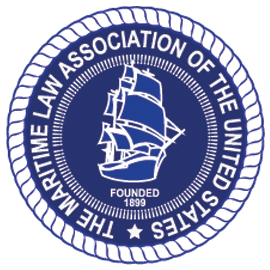 Standing Committee
Public Committee
active 2 months, 2 weeks ago
Studies developments involving existing rules and statutes governing maritime practice and advocates changes to these laws to improve efficiency of litigation and enhance consistency among jurisdictions; has developed Model Local Admiralty Rules adopted by a number of federal courts; comments on proposed changes to the Federal Rules of Civil Procedure and Supplemental Admiralty Rules and assists in the process of their development to ensure harmony with admiralty practice; assisted in adoption of changes to federal rules and statutes addressing the right of interlocutory appeal, admissibility of Coast Guard marine casualty reports and forfeiture proceedings; has Subcommittees on Federal Rules and Statutes, and Local Admiralty Rules, and a Joint Subcommittee on Maritime Liens.
Chair: KIRBY L. AARSHEIM
Vice Chair: DANIEL J. CRAGG
Secretary: ELLEN McGLYNN
Board Liaison: ALEXANDER GILES
MLA President: BARBARA L. HOLLAND
MLA First Vice-President: GRADY S. HURLEY
YLC Liaison: PHILIP M. THOMPSON
[Help: Committee Chair Website Instructions | Document Upload Help for Members ]
Has attachment

Subject/Title
Author
Uploaded
Last Updated
Tags
Practice and Procedure Agenda Spring 2017

MLAUS Admin
April 18, 2017
April 18, 2017
agenda, Practice and Procedure, Spring 2017
Practice and Procedure – Joint Meeting Agenda – Fall 2016

MLAUS Admin
September 18, 2016
March 24, 2017
2016, agenda, Fall, Fall 2016, Joint Meeting, Practice and Procedure

There are no docs for this view. Why not upload one?