Young Lawyers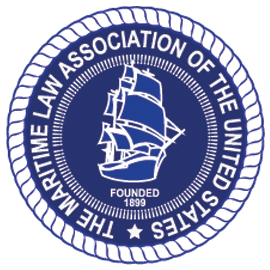 Standing Committee
Public Committee
active 1 week ago
Assists the MLA Standing Committees by providing valuable time and energy for Standing Committee projects. Contributions of the YLC have included research, writing, and speaking on diverse subjects pertaining to the MLA and maritime law in general. The involvement of the YLC in MLA Standing Committees has helped introduce the Young Lawyer members to the members and goals of the Association, the workings of the Standing Committees, and to prepare the Young Lawyer members for leadership roles in the Association. In many cases, YLC members have been appointed as officers of the various Standing Committees. Membership in the Young Lawyers Committee is open to lawyers under 40 and those who have been members of the Association for ten years or less. Membership on the Young Lawyers Committee shall not prevent a member from serving on three additional Standing Committees.
Chair: KRISTI H. THOMPSON
Vice-Chair: KENDERICK M. JORDAN
Secretary: KENDERICK M. JORDAN
Board Liaison: BARBARA L. HOLLAND
MLA President: BARBARA L. HOLLAND
MLA First Vice-President: GRADY S. HURLEY
[Help: Committee Chair Website Instructions | Document Upload Help for Members ]
Has attachment

Subject/Title
Author
Uploaded
Last Updated
Tags

Go up one folder

..
YLC Spring 2018 After Party

Here's the information on this year's afterparty which will be at "The Ship," obviously!

JENNIFER M. PORTER
April 27, 2018
April 27, 2018
YLC Social Event May 4, 2017

Continuing its yearly tradition, the Young Lawyers Committee will be hosting a Social and Dinner on the Thursday night (May Read More

K. BLYTHE DALY
April 8, 2017
April 8, 2017
MLA YLC Social Event May 5, 2016

K. BLYTHE DALY
April 27, 2016
April 6, 2017
Fall MLA/ALI Meeting YLC Social Event

Please join us in New Orleans!

K. BLYTHE DALY
August 10, 2016
March 24, 2017

There are no docs for this view. Why not upload one?