Arbitration and ADR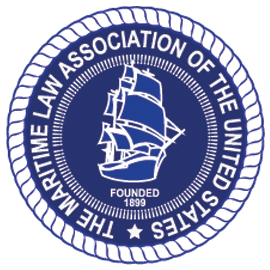 You are viewing all docs.
Has attachment

Subject/Title
Author
Uploaded
Last Updated
Tags
2016 MLA Arbitration and ADR Newsletter/Case Summary

Folks: Following the successful MLA/CMI arbitration meeting, this committee reported its work during the preceding year by submitting the following newsletter Read More

CHRISTOPHER R. NOLAN
May 22, 2016
March 24, 2017
Arbitration and ADR Agenda Spring 2017

MLAUS Admin
April 21, 2017
April 21, 2017
2017, agenda, Arbitration and ADR, Spring
MLA Arbitration Committee Handout from May 3 Meeting

For those committee members not in attendance or who did not receive a copy, our new Chair Peter Skoufalos prepared Read More

CHRISTOPHER R. NOLAN
May 9, 2017
May 9, 2017
May 3, 2017 MLA Arbitration & ADR Minutes/Attendees List

CHRISTOPHER R. NOLAN
May 20, 2017
May 20, 2017
Arbitration & ADR Fall 2017 Meeting Agenda – Napa

Joint meeting with the Salvage Committee

MLAUS Admin
September 25, 2017
September 25, 2017
2017, agenda, Fall
Second Cir. Law of International Arbitration–NYIAC-Sponsored Event March 6, 2018

This event– International Arbitration and the Law of the Second Circuit: International Perspectives–requires registration.  Details are on the attached email.

PETER SKOUFALOS
February 20, 2018
February 20, 2018
Arbitration & ADR: NYS Bar Association CLE Program on Mediation

This program, scheduled for March 22nd, includes members of the federal bench and substantial CLE credits, but is fee-based.

PETER SKOUFALOS
March 2, 2018
March 2, 2018
Arbitration and ADR Agenda Spring 2018

MLAUS Admin
April 2, 2018
April 2, 2018
Arbitration Agenda, Arbitration Agenda Spring 2018, Arbitration and ADR Agenda Spring 2018
Arbitration and ADR Spring 2018 Meeting RSVP

Arbitration and ADR Meeting in New York on Thursday May 3, 2018, 1:30-3:00 p.m. Blank Rome LLP, The Chrysler Bldg, Read More

MLAUS Admin
April 12, 2018
April 12, 2018
Arbitration and ADR 2018 Fall Newsletter

MLAUS Admin
April 19, 2018
April 19, 2018
Arbitration 2018 Fall Newsletter, Arbitration 2018 Newsletter, Arbitration and ADR Newsletter, Arbitration Newsletter

There are no docs for this view. Why not upload one?