Autonomous Ships and Smart Marine Technology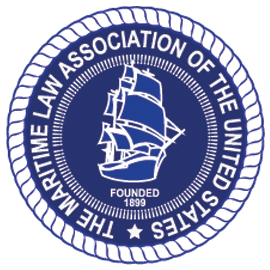 You are viewing all docs.
Has attachment

Subject/Title
Author
Uploaded
Last Updated
Tags
Maritime Autonomous Surface Ships Agenda – Spring 2022

MLAUS Admin
May 3, 2022
May 3, 2022
Winter 2022 Subcommittee Newsletter

Dear MASS Subcommittee Members, I hope your 2022 is off to a great start.  We have added our Winter 2022 Read More

SEAN T. PRIBYL
January 30, 2022
January 30, 2022
2022, Newsletter, Subcommittee, Winter
MASS Subcommittee (Regulation of Vessel Operations, Safety, Security and Navigation) – Member Newsletter July 2021

Dear MASS Subcommittee Members, Please see attached our MASS Subcommittee Newsletter.  We are already beginning the preparations for our MLA Read More

SEAN T. PRIBYL
July 5, 2021
July 5, 2021
NWC Paper – LCDR J. Coito USCG_ MASS New Possibilities and Challenges in Ocean Law and Policy 97 INTL L. STUD. 259 2021

SEAN T. PRIBYL
May 4, 2021
May 4, 2021
UPDATED Agenda – MLA 2021 Spring Meeting – Subcommittee on Maritime Autonomous Surface Ships (MASS)

Please find attached updated agenda with all confirmed speakers. We look forward to our inaugural subcommittee meeting. Kind Regards, Sean Read More

SEAN T. PRIBYL
April 28, 2021
April 28, 2021

There are no docs for this view. Why not upload one?