Carriage of Goods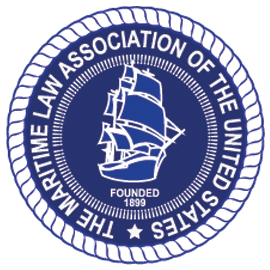 Standing Committee
Public Committee
active 1 day, 8 hours ago
Studies court decisions and regimes of law covering the allocation of risks of cargo at sea and in intermodal transportation, including, e.g., the Carriage of Goods by Sea Act, the Rotterdam Rules, Hague Rules, Visby Amendments drafted by the Comité Maritime International, the 1978 Hamburg Rules Convention, as well as various other international agreements and transportation regimes of trading partners of the United States; tracks developments in subjects related to property transport and logistics chains, including utilization of autonomous carriage systems, bills of lading, letters of indemnity, e-commerce, and detention and demurrage considerations; with publication of a newsletter on current developments.
Chair: MARK E. NEWCOMB
Vice Chair: BRIAN P.R. EISENHOWER
Secretary: KRISTIE H. THOMPSON
Board Liaison: WILLIAM ROBERT CONNOR, III
MLA President: BARBARA L. HOLLAND
MLA First Vice-President: GRADY S. HURLEY
YLC Liaison: KATHERINE CHRISTODOULATOS
[Help: Committee Chair Website Instructions | Document Upload Help for Members ]
Has attachment

Subject/Title
Author
Uploaded
Last Updated
Tags

Go up one folder

..
1976 LLMC Convention – CoCoG – Spring 2017

MLAUS Admin
May 10, 2017
May 10, 2017
1976, 2017, CoCoG, Convention, LLMC, Spring
What Has Become of the Rotterdam Rules – by Michael F. Sturley – May 2017 – (CoCoG)

MLAUS Admin
May 2, 2017
May 9, 2017
2017, by Michael F. Sturley, May, What Has Become of the Rotterdam Rules

There are no docs for this view. Why not upload one?