Continuing Legal Education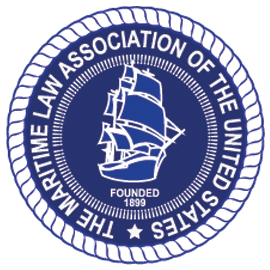 Special Board Liaison Committee
Public Committee
active 6 months, 2 weeks ago
The MLA is accredited by the New York State Continuing Legal Education Board as a provider of continuing legal education (CLE) to attorneys admitted to the New York Bar. The MLA CLE Committee oversees the MLA's New York CLE accreditation. This involves advising other MLA Committees and external CLE co-sponsors on the requirements and procedures for ensuring that MLA sponsored and co-sponsored CLE programs are worthy of CLE credit. To qualify for CLE credit in New York, a program must cover appropriate legal topics; provide its attendees with written papers prepared by the speakers; speakers' biographies; certificates of attendance; course evaluations; and sign-in sheets. Any MLA Committee or other organization wishing to obtain CLE credit for a program through the MLA is requested to contact the MLA CLE Committee Chair for a more complete description of the procedures required to obtain CLE credit.
Chair: IMRAN O. SHAUKAT
Secretary: CHRISTOPHER ULFERS
Board Liaison: CAROLYN ELIZABETH BUNDY
MLA President: BARBARA L. HOLLAND
MLA First Vice-President: GRADY S. HURLEY
YLC Liaison: KYLE M. BRENNAN
[Help: Committee Chair Website Instructions | Document Upload Help for Members ]
Has attachment

Subject/Title
Author
Uploaded
Last Updated
Tags
Pruzinsky, A. – Charterers P&I Insurance – The Risks, the Exposures and the Products Available

MLAUS Admin
October 16, 2015
October 16, 2015
Bermuda, Charterers P&I Insurance, CLE, Fall 2015, Pruzinsky, the Exposures and the Products Available, The Risks

There are no docs for this view.