Fisheries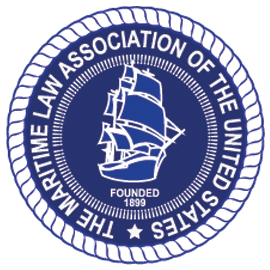 You are viewing all docs.
Has attachment

Subject/Title
Author
Uploaded
Last Updated
Tags
 Massachusetts Lobstermen v Ross, No. 18-5353 (DC Cir., December 27, 2019)

All, In the attached decision, the US Court of Appeals for the District of Columbia Circuit holds that the President, Read More

WILLIAM H. (SANDY) WELTE
December 30, 2019
December 30, 2019
Action Plan of Presidential Task Force on Combating IUU Fishing and Seafood Fraud

MARK T. COBERLY
May 8, 2015
May 8, 2015
Agenda for Fisheries Committee Meeting

I have uploaded the Fisheries Committee Agenda for your review.  Below is the Zoom invite. Topic: Fisheries Committee Meeting Time: Read More

DAVID S. SMITH
October 20, 2020
October 20, 2020
Agenda with Call In information

All, Attached is the Agenda with conference call information and some additional topics.  I still need to provide a list Read More

DAVID S. SMITH
April 23, 2019
April 23, 2019
Amenda Agenda Polar Shipping and Arctic Development Symposium – Joint Program of MLA/CMI

Dear Fisheries Committee Members – As you know, the MLA Spring Meeting is combined with the annual CMI meeting, and where Read More

MARK T. COBERLY
April 12, 2016
April 12, 2016
Case Law Summary by Scott Gunst

DAVID S. SMITH
October 17, 2018
October 17, 2018
FALL 2018 MEETING AGENDA

Greetings! Attached please find the agenda for the Fisheries Committee's fall 2018 joint meeting with the Practice & Procedure Committee. Read More

KIRBY L. AARSHEIM
October 15, 2018
October 15, 2018
Fall 2020 Meeting
DAVID S. SMITH
October 23, 2020
October 23, 2020
Fall 2020 Report

I have uploaded the report from last night's meeting and the attendee list. Dave

DAVID S. SMITH
November 6, 2020
November 6, 2020
Fisheries Agenda – Spring 2018

MLAUS Admin
April 23, 2018
April 23, 2018
Fisheries, Fisheries Agenda, Fisheries Agenda - Spring 2018

There are no docs for this view.