Fisheries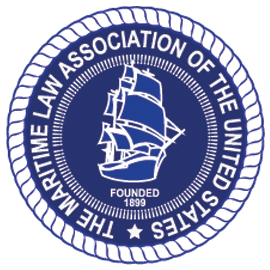 You are viewing all docs.
Has attachment

Subject/Title
Author
Uploaded
Last Updated
Tags
PowerPoint from Joint Meeting Fisheries and Arbitration/ADR

Attached please see the PowerPoint presentation put together by Brian McEwing for his excellent talk at our  joint meeting today. Read More

WILLIAM H. (SANDY) WELTE
October 28, 2022
October 28, 2022
Maine Lobstermen's Association V. National Marine Fisheries Service-

All, Attached please see September 8, 2022 decision of the District of Columbia that may be of interest to some Read More

WILLIAM H. (SANDY) WELTE
September 18, 2022
September 18, 2022
Spring 2022 Meeting Documents

Hi All, It was great to see or hear all of you who were able to attend our recent meeting Read More

WILLIAM H. (SANDY) WELTE
May 16, 2022
May 16, 2022
Fisheries Committee Meeting Agenda

All, Uploaded here is an updated Agenda with the Zoom information for Thursday's meeting. Sandy Welte Chair

WILLIAM H. (SANDY) WELTE
April 29, 2022
April 29, 2022
Fisheries Fall 2021 Joint Meeting Agenda with Practice and Procedure

Joint Meeting with Practice and Procedure Nov. 4, 2021:  1:00pm – 3:00pm

MLAUS Admin
October 20, 2021
October 20, 2021
Spring 2021 Meeting Documents

This folder contains documents that were shared or referenced in the Fisheries Committee Meeting on May 5, 2021.

DAVID S. SMITH
May 5, 2021
May 5, 2021
Updated Agenda for Spring 2021

All, Attached an updated agenda for May 5th.  The Zoom sign on information is as follows: Topic: Fisheries Committee Meeting Read More

DAVID S. SMITH
April 29, 2021
April 29, 2021
Spring 2021 Draft Agenda

All, You will find attached a draft agenda for the upcoming Spring Meeting.  There is still time for you to Read More

DAVID S. SMITH
April 13, 2021
April 13, 2021
Fall 2020 Report

I have uploaded the report from last night's meeting and the attendee list. Dave

DAVID S. SMITH
November 6, 2020
November 6, 2020
Updated Agenda for Fall 2020 Meeting

Attached is the updated Agenda for the upcoming meeting.

DAVID S. SMITH
October 29, 2020
October 29, 2020

There are no docs for this view.