Marine Financing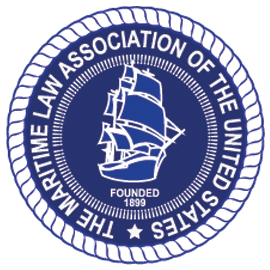 Standing Committee
Public Committee
active 6 days, 5 hours ago
Monitors legal developments, proposes and comments on legislation and regulation, and conducts education projects that cover all aspects of vessel financing, including ship mortgages, maritime liens, foreclosures and bankruptcy, vessel documentation, cabotage, and taxation. Subcommittees include Maritime Liens and Mortgages (a joint subcommittee with the Practice and Procedure Committee), Coast Guard Documentation, U.S. Citizenship and Related Matters, Yacht Financing, and Taxation.
Chair: GREG CHASE
Vice Chair: JOHN C. STRATAKIS
Secretary: WILLIAM C. BALDWIN
Board Liaison: IVAN RODRIGUEZ
MLA President: BARBARA L. HOLLAND
MLA First Vice-President: GRADY S. HURLEY
YLC Liaison: BRIAN P. MALONEY
[Help: Committee Chair Website Instructions | Document Upload Help for Members ]
You are viewing all docs.
Has attachment

Subject/Title
Author
Uploaded
Last Updated
Tags
MLA-Joint Meeting Marine Financing and Bankruptcy & Insolvency Committees (Fall 2023)

Dear Members, Attached is the agenda for the upcoming Marine Financing meeting to be held jointly with the Bankruptcy & Read More

C. GREGORY CHASE
October 17, 2023
October 17, 2023
Marine Financing Committee Fall 2022 Meeting Agenda

C. GREGORY CHASE
October 27, 2022
October 27, 2022
M/V NOR GOLIATH

Support tugs do not have a maritime lien under CIMLA for barge movements supporting heavy lift crane vessel. "Mutually beneficial Read More

EDWARD H. ARNOLD III
May 3, 2022
May 3, 2022
Yacht Finance Update

EDWARD H. ARNOLD III
November 4, 2021
November 4, 2021
Marine Financing Fall 2021 Meeting Agenda

EDWARD H. ARNOLD III
October 29, 2021
October 29, 2021
Papavizas Spring 2021 Meeting Offshore Wind Presentation

CONSTANTINE G. PAPAVIZAS
May 13, 2021
May 13, 2021
Updated Agenda, Outlines and Bio for 5/3

EDWARD H. ARNOLD III
May 2, 2021
May 2, 2021
Professor Schoenbaum-The Good Ship Ever Given

EDWARD H. ARNOLD III
April 29, 2021
April 29, 2021
Professor Schoenbaum-International Aspects of Enforcement of Maritime Liens in the US

EDWARD H. ARNOLD III
April 29, 2021
April 29, 2021
BIMCO SHIPSALE 21

MLA Ad Hoc consultation comments to BIMCO SHIPSALE 21.

EDWARD H. ARNOLD III
April 29, 2021
April 29, 2021

There are no docs for this view. Why not upload one?