Marine Financing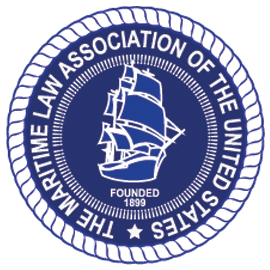 Standing Committee
Public Committee
active 4 months, 1 week ago
Monitors legal developments, proposes and comments on legislation and regulation, and conducts education projects that cover all aspects of vessel financing, including ship mortgages, maritime liens, foreclosures and bankruptcy, vessel documentation, cabotage, and taxation. Subcommittees include Maritime Liens and Mortgages (a joint subcommittee with the Practice and Procedure Committee), Coast Guard Documentation, U.S. Citizenship and Related Matters, Yacht Financing, and Taxation.
Chair: GREG CHASE
Vice Chair: JOHN C. STRATAKIS
Secretary: WILLIAM C. BALDWIN
Board Liaison: IVAN RODRIGUEZ
MLA President: BARBARA L. HOLLAND
MLA First Vice-President: GRADY S. HURLEY
YLC Liaison: BRIAN P. MALONEY
[Help: Committee Chair Website Instructions | Document Upload Help for Members ]
Has attachment

Subject/Title
Author
Uploaded
Last Updated
Tags
Agenda – May 3, 2023 – Joint Meeting Marine Financing and Bankruptcy & Insolvency Committtees

C. GREGORY CHASE
May 2, 2023
May 2, 2023
agenda
Marine Financing – Joint Meeting Agenda – Fall 2016

MLAUS Admin
September 18, 2016
March 24, 2017
2016, agenda, Fall, Fall 2016, Joint Meeting, Marine Financing

There are no docs for this view. Why not upload one?