Maritime Bankruptcy and Insolvency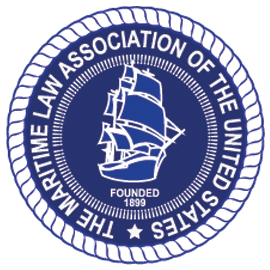 Standing Committee
Public Committee
active 1 week ago
Reviews, monitors and reports on legal developments concerning the interplay of maritime and bankruptcy jurisdiction; studies the effects of bankruptcy on the enforcement of mortgage liens and maritime liens and remedies; monitors and comments on the effect of proposed changes to the U.S. bankruptcy code and rules as they pertain to maritime rights, remedies and financing structures; monitors shipping bankruptcies and related cross-border insolvency issues and reports to the Association on developments and trends; and considers and reports on matters unique to the restructuring and workout of debt structures in shipping.
Chair: NEIL A. QUARTARO
Vice Chair:
Secretary: ROBERT J. GAYDA
Board Liaison: EDWARD J. POWERS
MLA President: BARBARA L. HOLLAND
MLA First Vice-President: GRADY S. HURLEY
YLC Liaison: NICHOLAS W. DUGDALE
[Help: Committee Chair Website Instructions | Document Upload Help for Members ]
Has attachment

Subject/Title
Author
Uploaded
Last Updated
Tags
Maritime Bankruptcy Spring 2017 Agenda

MLAUS Admin
April 21, 2017
April 21, 2017
2017, agenda, Maritime Bankruptcy, Spring
Maritime Bankruptcy – Joint Meeting Agenda – Fall 2016

MLAUS Admin
September 18, 2016
September 18, 2016
2016, agenda, Fall, Fall 2016, Joint Meeting, Maritime Bankruptcy
Maritime Bankruptcy Fall 2015 Bermuda Agenda

MLAUS Admin
October 9, 2015
October 9, 2015
2015, agenda, Bermuda, Fall, Joint Meeting, Maritime Bankruptcy, meeting

There are no docs for this view. Why not upload one?