Offshore Industries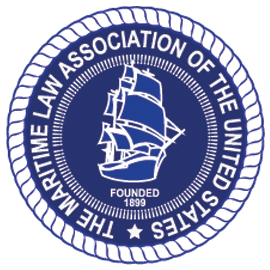 Standing Committee
Public Committee
active 2 months, 1 week ago
Reviews, discusses and reports on all matters related to maritime operations in the domestic offshore industries, including federal and state jurisprudence, administrative law, legislation, and regulations from U.S. Coast Guard, Environmental Protection Agency, Customs, Minerals Management Service, Maritime Administration, National Transportation Safety Board, the Labor Department, and state and local government agencies.
Chair: SALVADOR J. PUSATERI
Vice Chair: E BARRETT HAILS
Secretary: LOCKE LORD
Board Liaison: GRADY S. HURLEY
MLA President: BARBARA L. HOLLAND
MLA First Vice-President: GRADY S. HURLEY
YLC Liaison: JEANNE L. AMY
[Help: Committee Chair Website Instructions | Document Upload Help for Members ]
You are viewing all docs.
Has attachment

Subject/Title
Author
Uploaded
Last Updated
Tags
Offshore Industries and Marine Torts Joint Fall 2017 Meeting Agenda

WILLIAM J. RIVIERE
September 14, 2017
September 14, 2017
Fall 2017 Agenda, Offshore Industries
MLA Offshore Industries Committee Agenda Spring 2018

WILLIAM J. RIVIERE
March 29, 2018
March 29, 2018
Meeting Notice/Agenda for Offshore Industries Committee Meeting

WILLIAM J. RIVIERE
October 12, 2018
October 12, 2018
Report of the Offshore Industries Offshore Facilities and Operations Subcommittee on COVID-19 Impacts

SALVADOR J. PUSATERI
August 11, 2020
August 11, 2020
Agenda for the Fall 2020 Offshore Industries Committee Meeting

SALVADOR J. PUSATERI
October 21, 2020
October 21, 2020
Agenda for Joint Committee Meeting of Offshore Industries, In-House Counsel, and International Organizations, Conventions and Standards for Fall 2022 Meeting on October 28th at 4PM Pacific

Committee Members, Please find attached the Agenda for our Joint Meeting. At this time, we are not planning to have Read More

SALVADOR J. PUSATERI
October 19, 2022
October 21, 2022

There are no docs for this view. Why not upload one?