Carriage of Goods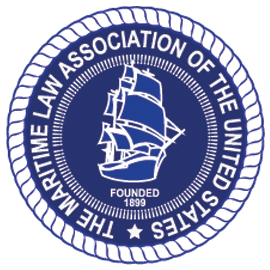 Standing Committee
Public Committee
active 1 month ago
Studies court decisions and regimes of law covering the allocation of risks of cargo at sea and in intermodal transportation, including, e.g., the Carriage of Goods by Sea Act, the Rotterdam Rules, Hague Rules, Visby Amendments drafted by the Comité Maritime International, the 1978 Hamburg Rules Convention, as well as various other international agreements and transportation regimes of trading partners of the United States; tracks developments in subjects related to property transport and logistics chains, including utilization of autonomous carriage systems, bills of lading, letters of indemnity, e-commerce, and detention and demurrage considerations; with publication of a newsletter on current developments.
Chair: MARK E. NEWCOMB
Vice Chair: BRIAN P.R. EISENHOWER
Secretary: KRISTIE H. THOMPSON
Board Liaison: WILLIAM ROBERT CONNOR, III
MLA President: DAVID J. FARRELL, JR.
MLA First Vice-President: BARBARA L. HOLLAND
YLC Liaison: KATHERINE CHRISTODOULATOS
[Help: Committee Chair Website Instructions | Document Upload Help for Members ]
You are viewing all docs.
Has attachment

Subject/Title
Author
Uploaded
Last Updated
Tags
Carriage of Goods Committee Spring 2021 – Agenda, Bio and CLE packet

Dear Members, Attached is the pending agenda, speaker bio, and CLE packet for our Spring meeting slated for May 5, Read More

DENNIS A. CAMMARANO
April 9, 2021
April 9, 2021
CARRIAGE OF GOODS ZOOM MEETING REGISTRATION LINK- SPRING 2021

Dear Members, You are all invited to attend the Spring 2021 Carriage of Goods meeting, slated to begin on May Read More

DENNIS A. CAMMARANO
April 28, 2021
April 28, 2021
CARRIAGE OF GOODS AFFIRMATION & EVALUATION LINKS SPRING 2021

Dear Members, Below are the links for the Attorney Affirmation and Evaluation form in connection with our upcoming CLE meeting Read More

DENNIS A. CAMMARANO
April 29, 2021
April 29, 2021
SANITARY TRANSPORTATION OF FOOD – UPDATED PRESENTATION SLIDES

Dear all- Attached are Dr. Brecht's presentation slides from our May 5, 2021 meeting. Dennis A. Cammarano Former Chair, Read More

DENNIS A. CAMMARANO
May 10, 2021
May 10, 2021
CARGO NEWSLETTER No. 77- Spring 2021

Dear All- Attached is the current edition of the Cargo Newsletter.  Enjoy! Dennis A. Cammarano

DENNIS A. CAMMARANO
May 11, 2021
May 11, 2021
CMI Essay Prize Announcement

Dear Members- Please see the CMI Essay Prize announcement of the CMI provided via MLA President Nolan.

DENNIS A. CAMMARANO
January 31, 2019
January 31, 2019
Carriage of Goods Committee Update – COVID-19's Continuing Effects on Trade

Dear Members: Posted is an update gleaned from just-released container movement stats from the ports of Los Angeles and Long Read More

DENNIS A. CAMMARANO
August 3, 2020
August 3, 2020
Carriage of Goods Committee

Dear Members: Attached is President Parrish's 2012 letter to the Foreign Relations Committee. Dennis A. Cammarano Chair, Carriage of Goods Read More

DENNIS A. CAMMARANO
January 28, 2021
January 28, 2021
TIME TO VOTE – Accession of the United States to the United Nations Convention on the Law of the Sea ("Convention") [RESENDING LINKS)

Dear Committee Members: Our president Farrell has sought the view of the Carriage of Goods Committee regarding the MLA's position Read More

DENNIS A. CAMMARANO
February 1, 2021
February 1, 2021
DoesGermany's Maritime Law Reform Signal

SUSAN M. DORGAN
April 27, 2015
September 28, 2019

There are no docs for this view. Why not upload one?