Recreational Boating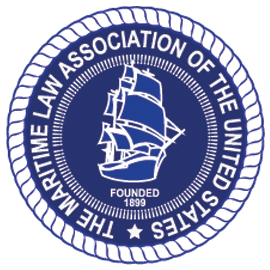 Has attachment

Subject/Title
Author
Uploaded
Last Updated
Tags
Recreational Boating 2023 Spring Meeting Agenda w/ CLE

I look forward to seeing everyone at the Committee ON RECREATIONAL BOATING meeting: May 4, 2023  Meeting Time is Scheduled for 2:30 Read More

TODD D. LOCHNER
April 24, 2023
April 24, 2023
.Effect of USCG Local Notice to Mariners in Private Disputes, "Delaware flagof convenience, " and AIS regulatory requirements, (33 CFR part 164), Aquatic invasive species prevention & control fees, Barrett Hails, BOATING BRIEFS, Charles Green, Colin A.McRae, Financial/Market Summary, Lars Okmark, Lochner Law Firm P.C., National Maritime Services, NationalLiquidators, NOAA Office of General Counsel, North Atlantic Right Whale Speed Rule Enforcement, Office of Maritime & International Law, Robert Toney, Todd D. Lochner
Joint Meeting Agenda

Please see attached the Fall 2022 Joint Meeting agenda for the Recreational Boating Comm.

TODD D. LOCHNER
October 18, 2022
October 18, 2022
33 cir 187, Aarsheim, Annapolis, Boston, CDR, Chase, Coast Guard, Coito, Convention on Judicial Sales, Coronado, Francis X. Nolan, Greg, Hotel Del, III, Joel C. Coito, JOINT COMMITTEE MEETING, Kirby, Lochner, MA, MD, MLA MARINE FINANCING, Nolan, part d, PRACTICE & PROCEDURE, Recreational Boating, Robert Toney, Sam Blatchley, Todd, UNCITRAL, Uniform Certificate of Title Act for Vessels, US Marshall Project, USCG

There are no docs for this view. Why not upload one?