Recreational Boating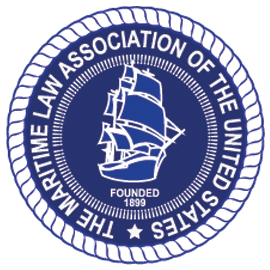 Has attachment

Subject/Title
Author
Uploaded
Last Updated
Tags
Joint Meeting Agenda

Please see attached the Fall 2022 Joint Meeting agenda for the Recreational Boating Comm.

TODD D. LOCHNER
October 18, 2022
October 18, 2022
33 cir 187, Aarsheim, Annapolis, Boston, CDR, Chase, Coast Guard, Coito, Convention on Judicial Sales, Coronado, Francis X. Nolan, Greg, Hotel Del, III, Joel C. Coito, JOINT COMMITTEE MEETING, Kirby, Lochner, MA, MD, MLA MARINE FINANCING, Nolan, part d, PRACTICE & PROCEDURE, Recreational Boating, Robert Toney, Sam Blatchley, Todd, UNCITRAL, Uniform Certificate of Title Act for Vessels, US Marshall Project, USCG
MLA Rec. Boat Comm. Agenda Spring 2022

I look forward to seeing you in person at the NYYC Model Room next Thursday at 14:00 hours (2pm if Read More

TODD D. LOCHNER
April 29, 2022
May 2, 2022
Barrett Hails, BOATING BRIEFS, CAPT, Chat, Dwyer, Financial, Fireside, foreign waters, Gary, Goldman, Jobson, Lochner, LT, Market, Michael, Recreational vessel registrations, Richardson, Robert, Spring 2022, Todd, Toney, Uniform Title Change, USCG, wilburn boat
Fall Meeting Agenda

Dear Committee Members: As you have already heard, we are holding our Fall Meeting via Zoom.  The Recreational Boating Committee Read More

TODD D. LOCHNER
October 21, 2020
October 21, 2020
Captain Joe Kramek, Chief, CLE, Commander Nicholas Tabori, Fall 2020 agenda, G. Robert Toney, Investigation of Casualties, Jody McCormack, Lochner, LT Charles Richardson, Marine Insurance, Office of Maritime & International Law, Robert (Chip) Birthisel, Sales Market, Todd, Yacht Finance
Recreational Boating Agenda, CLE Offered, Email for Zoom Details

We are pleased to present the 2020 Spring agenda for the Recreational Boating Committee meeting to be held via Zoom Read More

TODD D. LOCHNER
April 24, 2020
May 12, 2020
agenda, CLE, Friedman, Hails, Kramek, Lochner, McCormack, NY CLE, Richardson, Tabori, Toney, VA CLE

There are no docs for this view. Why not upload one?