Maritime Bankruptcy and Insolvency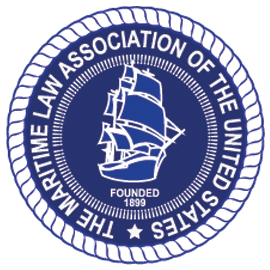 Standing Committee
Public Committee
active 4 months ago
Reviews, monitors and reports on legal developments concerning the interplay of maritime and bankruptcy jurisdiction; studies the effects of bankruptcy on the enforcement of mortgage liens and maritime liens and remedies; monitors and comments on the effect of proposed changes to the U.S. bankruptcy code and rules as they pertain to maritime rights, remedies and financing structures; monitors shipping bankruptcies and related cross-border insolvency issues and reports to the Association on developments and trends; and considers and reports on matters unique to the restructuring and workout of debt structures in shipping.
Chair: WARREN E. GLUCK
Vice Chair: NEIL A. QUARTARO
Secretary: ROBERT J. GAYDA
Board Liaison: FRANCIS X. NOLAN, III
MLA President: DAVID J. FARRELL, JR.
MLA First Vice-President: BARBARA L. HOLLAND
YLC Liaison: NICHOLAS W. DUGDALE
[Help: Committee Chair Website Instructions | Document Upload Help for Members ]
You are viewing all docs.
Has attachment

Subject/Title
Author
Uploaded
Last Updated
Tags
Agenda for May 1, 2019 Committee Meeting with Dial-in Instructions

Attached is the agenda for tomorrow's meeting including dial-in instructions for those unable to attend in person.

LAWRENCE RUTKOWSKI
April 30, 2019
April 30, 2019
May 1 Meeting – CLE Materials

I am uploading the final agenda and other CLE related materials from our meeting last week.

LAWRENCE RUTKOWSKI
May 9, 2019
May 9, 2019
CLE Materials

Further materials from our May meeting.

LAWRENCE RUTKOWSKI
June 19, 2019
June 19, 2019
MLA Bankruptcy Committee Meeting

Meeting ID: 930 6201 2165 Join By: Web: Meeting URL: https://hklaw.zoom.us/j/93062012165 Phone One-tap (Mobile Only): +16468769923 (US Toll) +13126266799 Read More

WARREN E. GLUCK
October 27, 2020
October 27, 2020
Legislative Agenda – Bankruptcy Committee

WARREN E. GLUCK
November 4, 2021
November 4, 2021

There are no docs for this view. Why not upload one?