Carriage of Goods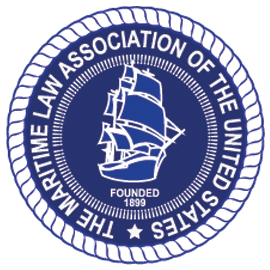 Standing Committee
Public Committee
active 2 weeks, 5 days ago
Studies court decisions and regimes of law covering the allocation of risks of cargo at sea and in intermodal transportation, including, e.g., the Carriage of Goods by Sea Act, the Rotterdam Rules, Hague Rules, Visby Amendments drafted by the Comité Maritime International, the 1978 Hamburg Rules Convention, as well as various other international agreements and transportation regimes of trading partners of the United States; tracks developments in subjects related to property transport and logistics chains, including utilization of autonomous carriage systems, bills of lading, letters of indemnity, e-commerce, and detention and demurrage considerations; with publication of a newsletter on current developments.
Chair: MARK E. NEWCOMB
Vice Chair: BRIAN P.R. EISENHOWER
Secretary: KRISTIE H. THOMPSON
Board Liaison: WILLIAM ROBERT CONNOR, III
MLA President: DAVID J. FARRELL, JR.
MLA First Vice-President: BARBARA L. HOLLAND
YLC Liaison: KATHERINE CHRISTODOULATOS
[Help: Committee Chair Website Instructions | Document Upload Help for Members ]
You are viewing all docs.
Has attachment

Subject/Title
Author
Uploaded
Last Updated
Tags
Comments Requested – Upcoming Meeting of BIMCO Documentary Committee – May 2019

Past President Liz Burrell, who has been the MLA's voice in BIMCO, has suggested that the Carriage of Goods Committee Read More

BRIAN P.R. EISENHOWER
May 1, 2019
August 1, 2019
Comments Requested – Upcoming Meeting of BIMCO Documentary Committee
2019.10.31 Amended Agenda

Dear All, Attached is the Amended Agenda for the Stevedores, Marine Terminals and Vessel Services Committee meeting in Scottsdale.  As Read More

DEBORAH C. WATERS
October 16, 2019
October 16, 2019
safety
Fall 2021 Meeting Agenda – Joint Carriage of Goods / Marine Insurance

Ladies & Gentlemen I have posted the Agenda for our Fall Meeting in Boston; we will be holding a joint Read More

MARK E. NEWCOMB
October 19, 2021
October 19, 2021
MLA BOSTON – Joint Carriage of Goods / Marine Insurance and General Average Committee Meetings

Ladies & Gentlemen: The ZOOM access / link for our Joint meeting tomorrow is: Join Zoom Meeting https://us06web.zoom.us/j/82362041797?pwd=anJOcGtSdWMvaU94bDhFNlV1Q1JTZz09 Meeting ID: Read More

MARK E. NEWCOMB
November 2, 2021
November 2, 2021
Spring Meeting 2022 – Carriage of Goods Committee Meeting Agenda

MARK E. NEWCOMB
April 25, 2022
April 25, 2022
DoesGermany's Maritime Law Reform Signal

SUSAN M. DORGAN
April 27, 2015
September 28, 2019
CoCoG – Request from BIMCO Documentary Committee for advice on North American Advance Cargo Declarations

Liz Burrell has advised that the BIMCO Working Group is looking for input. Please review the below and the attached Read More

SUSAN M. DORGAN
August 11, 2015
September 28, 2019
ADVANCED CARGO DECLARATION CLAUSES, BIMCO
MLA-CMI COMPARATIVE ANALYSIS OF HOW COURTS IN DIFFERENT COUNTRIES DEAL WITH ARBITRATION AND JURISDICTION CLAUSES IN BILLS OF LADING AND OTHER SEA CARRIAGE DOCUMENTS

SUSAN M. DORGAN
May 16, 2016
April 30, 2019
ARBITRATION CLAUSES, BILLS OF LADING, JURISDICTION CLAUSES, ROTTERDAM RULES, STATE DEPARTMENT
Carriage of Goods Blockchain Presentation and Rotterdam Rules paper by Michael Sturley and IMF Paper

Presentation by Daniel Maland and Peter Black of their PowerPoint entitled, "An Introduction to Blockchain in Shipping". Michael Sturley's Paper Read More

SUSAN M. DORGAN
May 7, 2018
April 30, 2019
Carriage of Goods Committee Spring 2021 – Agenda, Bio and CLE packet

Dear Members, Attached is the pending agenda, speaker bio, and CLE packet for our Spring meeting slated for May 5, Read More

DENNIS A. CAMMARANO
April 9, 2021
April 9, 2021

There are no docs for this view. Why not upload one?